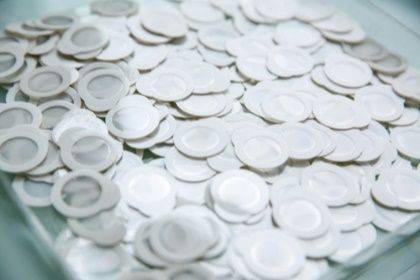 Science has been looking for a way to treat allergies effectively and painlessly, with DBV-Technologies leading the way!
DBV Technologies is a French firm that's been making waves on the international stage thanks to its ground-breaking work in the field of allergy treatments.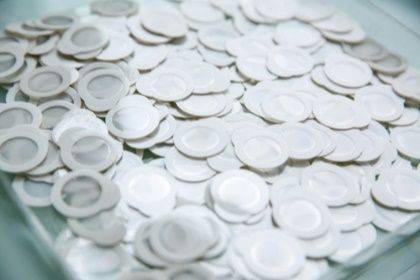 It has developed a deceptively simple looking patch called Viaskin (which you can see in the photograph below), that holds out the possibility of being able to diagnose and treat many common allergies in a non-invasive fashion. Whether used as a milk allergy treatment, a solution to peanut allergy or an answer to allergic reactions to house dust mites, the principle is the same.
The patch contains very small quantities of the allergen that triggers the allergic reaction in the patient. This allergen is transmitted to the body through the skin over a set period of time. Gradually, the body becomes tolerized (desensitized) to the substance in question until such times as it no longer triggers any kind of allergic reaction. As the allergen is not injected directly into the bloodstream, the risk of anaphylaxis is greatly reduced, making this solution potentially much safer than traditional approaches! Its pain-free application also makes it ideal for use with children.